The Black Lives Matter movement and the policing-related deaths of George Floyd, Breonna Taylor, Ahmaud Arbery and others have struck a nerve worldwide. Our "Global Policing" series aims to capture the protests over systemic racism and policing in their various national forms.
In Turkey, for example, a June 19 article in the English edition of DuvaR. news magazine reported that

Footage of the detentions of five individuals detained at pro-Kurdish Peoples' Democratic Party's (HDP) press conference in Istanbul reveal shouts from the civilians begging the police to stop pressing on their backs and telling them that their chest hurts…reminiscent of the recent police killing of black Minneapolis resident George Floyd, remembered with his words "I can't breathe!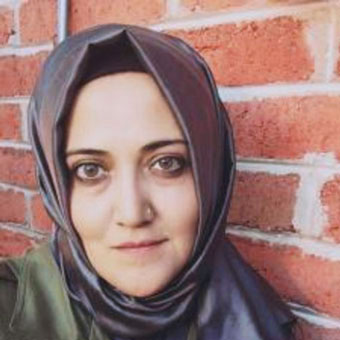 Today, Elizabeth and John discuss Turkish policing with Hayal Akarsu, Junior Research Fellow at the Crown Center for Middle East Studies at Brandeis. Hayal is an anthropologist specializing in police reforms in Turkey in the context of authoritarian governance. Our conversation focused on what police reforms succeed in doing, even if they do not frequently succeed in reducing police violence, and on how police relate to state and military objectives in Turkey, Brazil and the United States.
Our recallable "books" included City of Walls (2001), the acclaimed television show The Wire and Franz Fanon's Wretched of the Earth.
Listen and Read Here:
Upcoming episodes: Next week is our final episode of Books in Dark Times, with historian of science Lorraine Daston. Down the pike: more Global Policing episodes, Recall this Buck 2 with ancient historian Peter Brown, and Sanjay Krishnan's post-postcolonial look at controversial Nobel laureate V. S. Naipaul.